Middle School Career Exploration and Literacy Curriculum
The Arizona Middle School Career Curriculum consists of 25 lesson plans that focus on college and career literacy for middle school students, specifically those in 7th and 8th grades. The course is web-based, free of charge, and includes detailed lesson plans and essential student worksheets and handouts. Students will complete in-depth pre- and post-course assessments gauging a student's career interest and basic career knowledge administered through Survey Monkey.
The course includes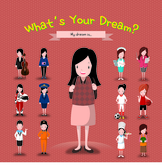 four components: 1) Introduction, 2) Who am I? 3) What Do I Want to Do? and 4) How Do I get There? The "Introduction" section provides an overview of the course and includes a pre-course assessment.  The "Who am I?" component helps students explore who they are by doing in-class activities inclusive of using a computer to complete online assessments and worksheets related to their personality traits, learning styles, likes and dislikes, personal qualities, and accomplishments. In the "What Do I Want to Do?" component, students will learn about the sixteen National Career Clusters and potential career pathways and occupations, including job prospects, pay, and projected job growth and the educational attainment required for each occupation.
Students will perform a career interest inventory to identify their top career cluster(s), do an in-depth research project on two occupations of choice, and engage in a reality check activity to cross-check their desired lifestyle against the expected salary of their career choice and its ability to support such a lifestyle. The "How Do I get There?" section starts with students completing a high school program of study and continues with guidance in post-high school options, including university, community/state college, military, and apprenticeship.  Students will also learn about financial options for college.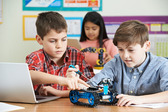 The class uses the Arizona Career Information System (AzCIS), a computer-based information system available to all schools that is designed to provide educational, career, and occupational information to help students in making better-informed career and educational choices. The course culminates in an Early ECAP (Education and Career Action Plan), a precursor to the ECAP which is required in high school.
AZ Middle School Career Curriculum